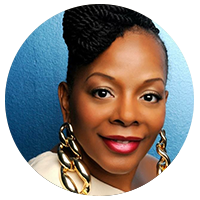 Tamakia Days
TEACHER
Reading and Language Arts
I bring to you 17 years of experience teaching in Miami Dade Public Schools. Teaching in all levels of education has given me the knowledge and experience to provide your child with all the necessary skills to be successful in literacy. I have 6 years of experience with elementary working with low performing 3rd graders and autistic students. I have 10 years of experience teaching intensive reading to high and middle school students. I also served as reading transformation reading coach for a Tier 3 school for 1 year. During my teaching, I also served as an ESOL teacher for adult education. I am currently teaching Intensive Reading at Jan Mann Educational Center and hold the position as the Professional Development Liaison and Department Chair.
I specialize in differentiated instruction where I create activities to address your child's deficiencies or provide them with enrichment to push to go beyond their proficiency level. These activities are focused on the "Big Five," phonics, phonemic awareness, vocabulary, comprehension, and fluency
I received my Bachelors from Barry University in Elementary Education, Masters from St. Thomas in Special Education, and Specialist in Educational Leadership from Nova. I am also endorsed in Reading and ESOL.
I look forward to meeting you and helping you achieve your goals as it relates to reading and always remember "Education is the passport to the future, for tomorrow belongs to those who prepare for it today." – Malcolm X. When you are ready to join my team click the link and reserve your spot.
Click Here To Book
My Availability
Sorry, no posts matched your criteria.